Hello folks,
Monday again already, where do the days go?
So time for the things that caught my eye over the weekend, or, to be more honest, some things that are sitting in my Inbox.
I admit I haven't done a lot of squirreling over the weekend. Besides spoiling Mother TipSquirrel rotten yesterday, I have been watching some un-Photoshop tutorials.
New today, I've just done a Facebook page, I would love to see you there! (Its a bit sad looking at the moment)
Out Now
Podcast
PixelPerfect – Making a Times Square Billboard
Are we supposed to be working along making the painting?
Understanding Adobe Photoshop – Spot Color Channels
Photoshop for Video –  Camera Raw Pt 2
Tutorial
Nice tutorial this for those of us interested in restoration. There is some pretty nasty damage to this pic, but Landailyn takes us through it with relative ease.
Landailyn is also active on Twitter.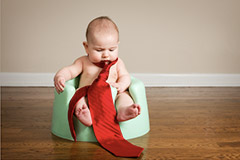 Photoshop Tips – Quick and Easy Photo Vignette
It's one of those things you just got to have in your Photoshop Toolbox
Brushes
Giving people digital tattoos is fun, probably. Here's a brush set to get you going.
Inspiration
The odd, but skillful, work of Pierre Beteille. 
Lightmark, without the use of Photoshop:
And that's that for Monday, hopefully see you tomorrow for Top Tip Tuesday.